South Tyrolean specialties
We value regionality and freshness. We are proud to carry on a piece of Pustertal tradition in culinary terms. The simple, rural dishes of our area are also served in our kitchen, as well as delicious delicacies from Italian and international cuisine. Add a glass of South Tyrolean wine from the wine cellar and your soul is on holiday! Enjoy what is good for you.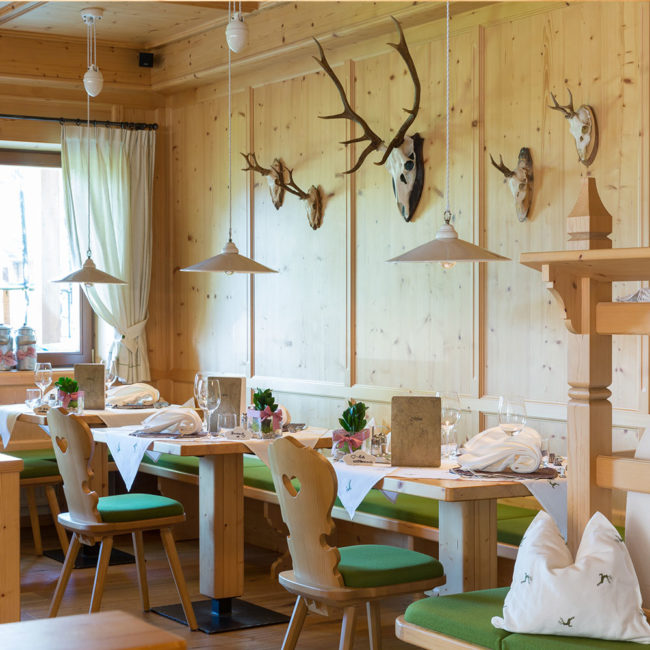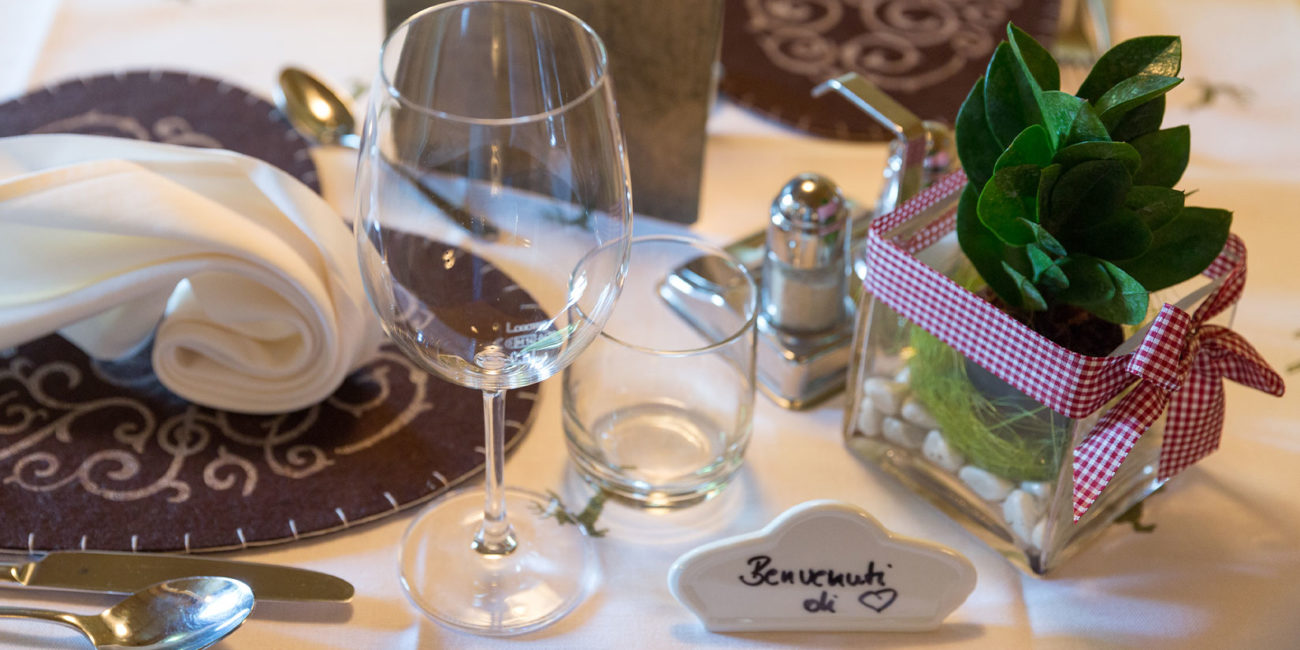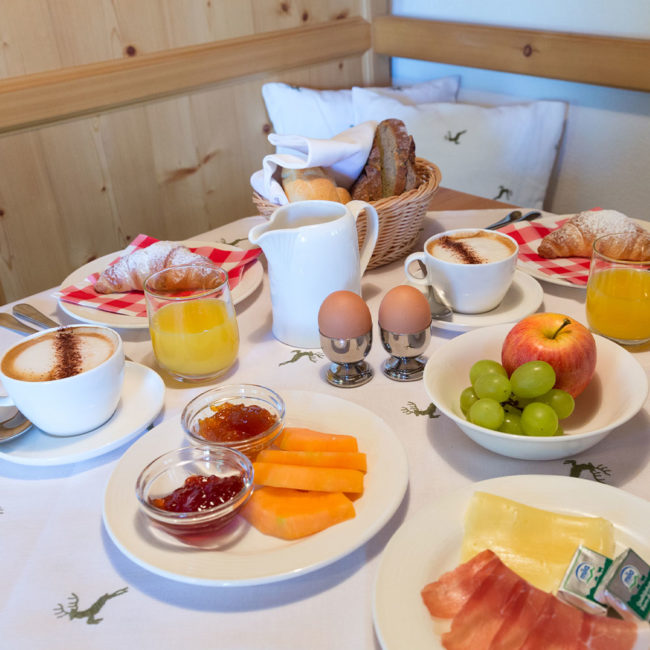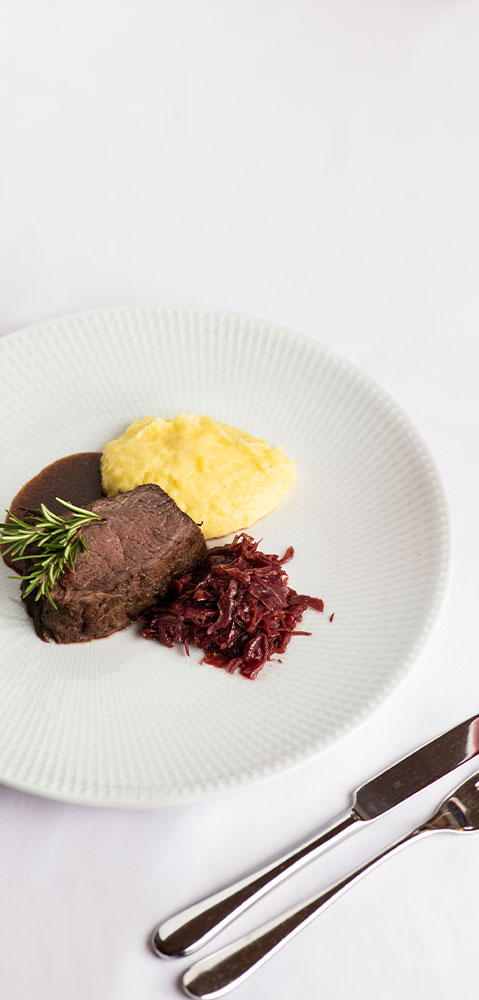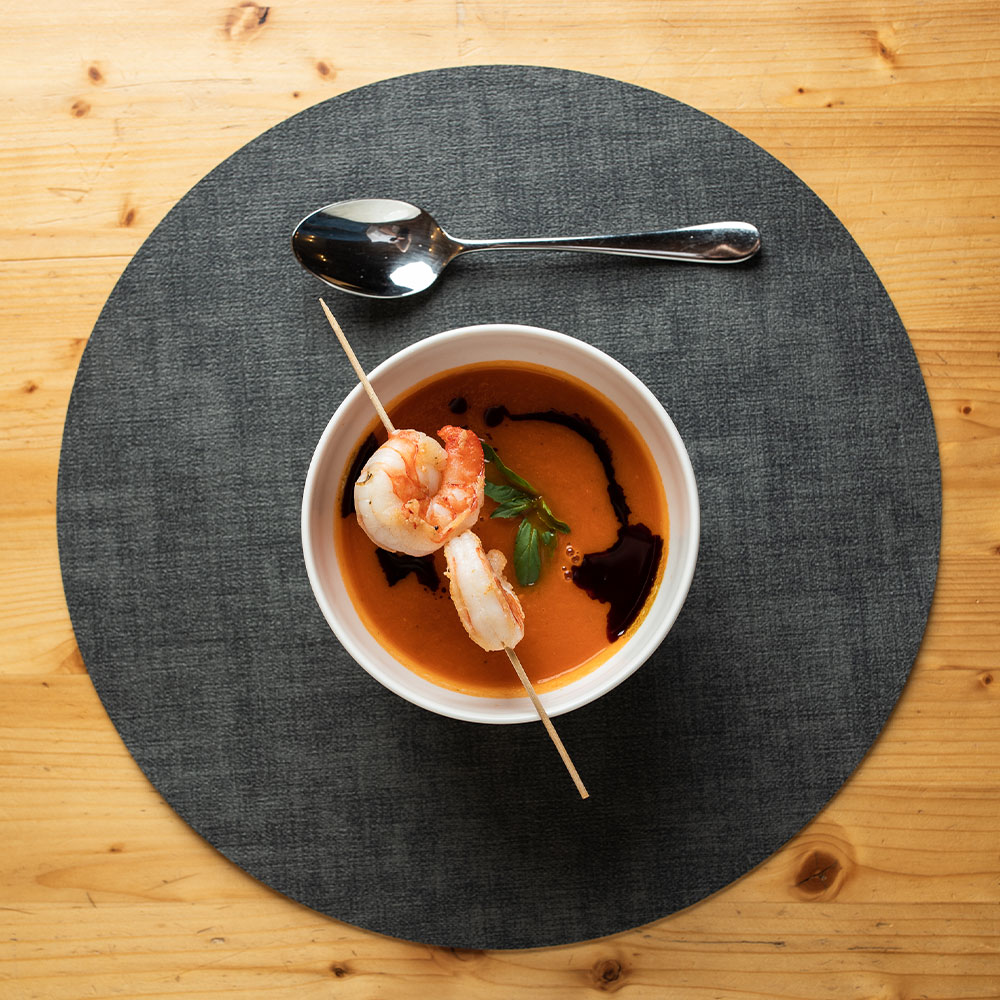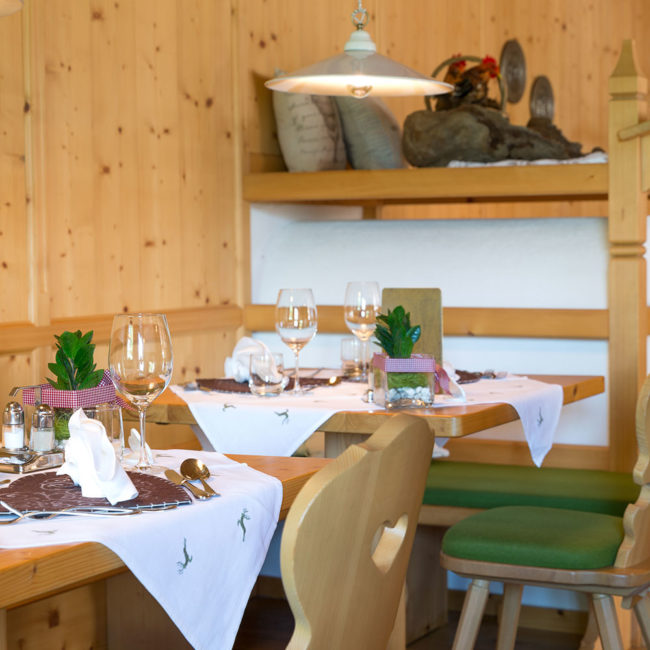 Recipes to cook at home
Try it yourself! It really is very easy to do.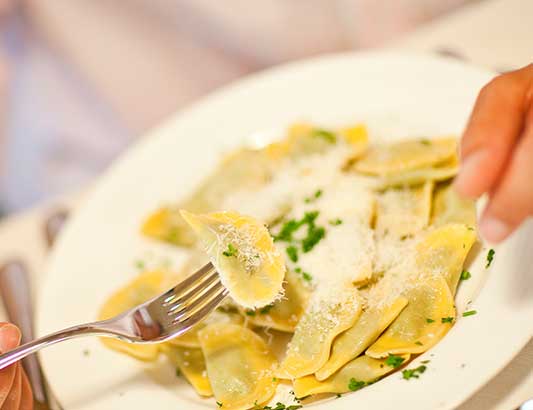 Pustertaler Schlutzkrapfen
Zutaten Teig:
300 gr. Weizenmehl
300 gr Roggenmehl
Salz
Milch zum gießen

Zutaten Füllung:
150 gr gekochter Spinat (passiert oder fein gehackt)
50 gr. Zwiebel, fein geschnitten,
Knoblauchzehe
100 gr. Topfen eine gekochte, passierte Kartoffel
Salz, Pfeffer

Zubereitung:
Zwiebel und Knoblauch in einer Pfanne mit Butter anschwitzen und die restlichen Zutaten für die Füllung zu einer homogenen Masse zusammenmischen, gut würzen, evtl. auch mit ein bisschen Muskatnuß.
Mehl mit Milch zu einem handfesten Teig schön glatt kneten Den Teig dünn ausrollen und rund ausstechen (ca. 7 cm Durchmesser).
Die Füllung mit einem kleinen Löffel in die Mitte geben und zu einem Halbmond zusammenfalten.
Die Ränder mit den Fingern gut andrücken. Die Schlutzkrapfen in Salzwasser Kochen, mit einer Schaumkelle herausnehmen und mit Parmesan und heißer Butter servieren.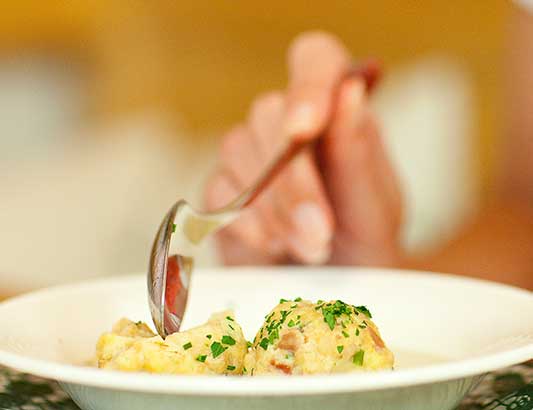 Speckknödel
Zutaten:
150gr. schnittfestes Weißbrot oder Knödelbrot
1/2 klein geschnittene Zwiebel (ca. 40gr.)
20gr. Butter (1 EL)
40gr. Mehl (2 EL)
100gr. Speck in feine Würfel geschnitten
50gr. Kaminwurze oder Knödelwurst
2 Eier
ca. 100ml Milch oder Wasser
1 EL Petersilie oder Schnittlauch, fein geschnitten
Salz

Zubereitung:
Das Weißbrot in kleine Würfel schneiden. Die klein geschnittene Zwiebel in der Butter dünsten, über das Brot geben und vermischen. Das Mehl und den Speck untermengen. Die Eier, die Milch/Wasser, die Petersilie und das Salz verrühren, über das Brot geben und alles mit den Händen gut vermengen. Die Masse etwas 15 ziehen lassen, Knödel formen und im Salzwasser kochen (ca. 10 Minuten).

Unser Tipp:
Servieren Sie die Speckknödel in einer kräftigen Fleischsuppe, oder als Beilage zu Schweinsbraten oder Rippchen oder als Hauptspeise mit Salat. Verwenden Sie trockenes Weißbrot und lassen Sie die Masse gut durchziehen. Wenn Sie die Knödel mit einem Löffel oder einer kleinen Schöpfkelle formen, wird die Oberfläche glatter und die Knödel zerfallen nicht so leicht. Je nach Geschmack können Sie den Speck auf rösten, bevor sie ihn zur Masse geben. Noch köstlicher schmecken die Knödel mit frischem Schnittlauch aus dem Garten.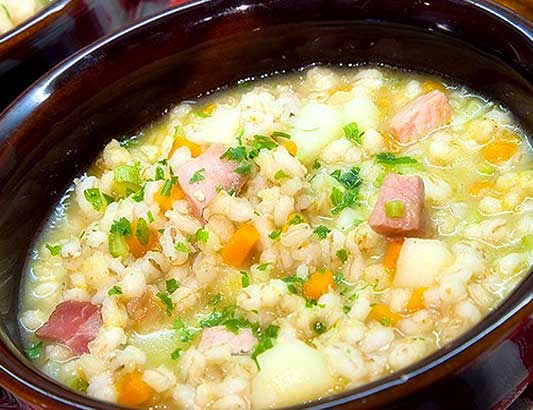 Tiroler Gerstesuppe
Zutaten
1 Zwiebel
1 Löffel Butter (ca. 20 gr.)
30 gr. Möhre in Würfel geschnitten
30 gr. Selleriestange in Würfel geschnitten
100 gr. Gerste
1,5 lt. Wasser
80 g geräuchertes Schweinefleisch (Selchfleisch)
1 Lorbeerblatt
50 g Kartoffeln in Würfel geschnitten
1 Löffel fein gehackte Petersilie
Salz und Pfeffer

Zubereitung
Die Zwiebel schälen, in kleine Würfel schneiden und im Butter andünsten. Die geschnittenen Möhren und den Sellerie dazugeben und ca. 5 min. weiterdünsten. Die Gerste im Wasser abwaschen und zu dem Gemüse geben, umrühren. Mit dem Wasser aufgießen, das ganze Stück Fleisch und das Lorbeerblatt dazugeben und alles zum kochen bringen. 20 min. vor Ende der Kochzeit der Gerste, die gewürfelten Kartoffeln dazugeben. Kurz vor Ende der Kochzeit das Stück Fleisch herausnehmen, ein wenig auskühlen lassen, in kleine Stücke schneiden und wieder in die Suppe geben. Zum Schluß mit Salz und Pfeffer abschmecken und mit gehackter Petersilie servieren.