True and real
Holidays in South Tyrol Pustertal Valley– Welcome at Hotel Falken in Pfalzen!
Far away from every day's life and being happy in the peaceful ambience, listening to the twittering of the birds and being surrounded by nice and friendly people, that means spending your holidays in our hotel Falken. For us, tradition, quality and authenticity is important.Everything is ready for your most precious time of the year. Come and enjoy.
Family is the home ot the heart
Your hosts Martin, Sabine, Maria, Teresa and Clara Gschliesser, and also Cecilia Irschara
Martin Gschliesser
Besitzer
I'm Martin, the boss of the house, so to speak. But I'm also responsible for everything and everyone. As a career changer, I learned a lot and whether it was reception, service, caretaker or dad; We always have something going on…
Sabine Irschara
Besitzerin
I am Sabine. As a full-time mother of our three girls Maria, Teresa and Clara, the balancing act between family and business is a nice challenge.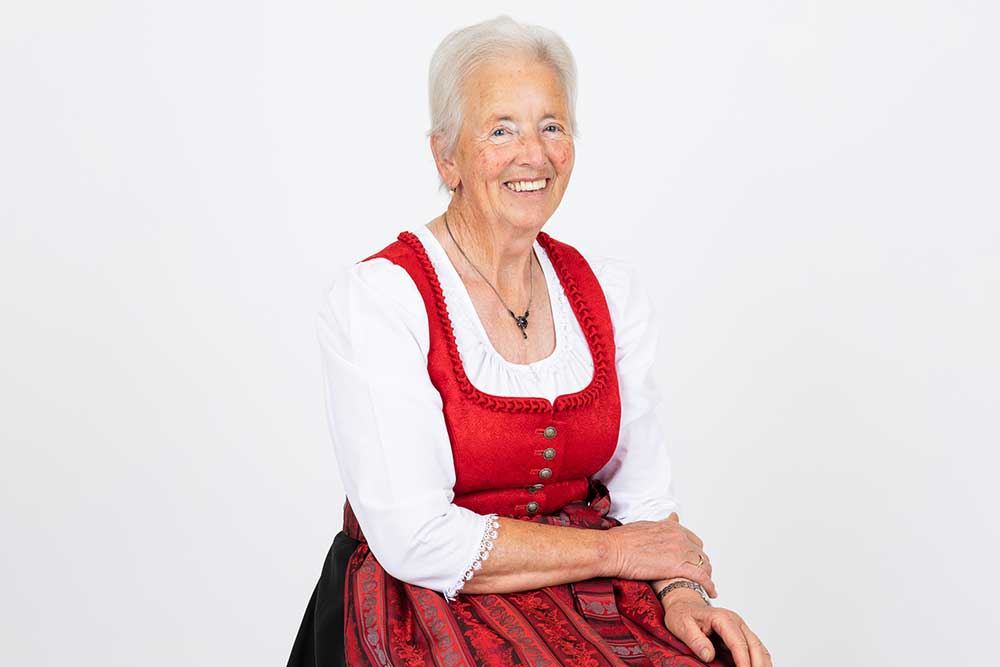 Cecilia Irschara
Senior-Chefin
I'm Zilli, or Cecilia. They call me the good soul of the house. I am Sabine's mother and am happy about my three granddaughters. I take care of the flowers in the house, the garden and help where I am needed. I am also happy to make cakes and sweet pastries for our guests.
Maria
Tochter
I am Maria, the eldest of the Falken girls. I'm 14 years old and go to the language high school in Brunico. I like reading, skiing and hanging out with friends. I can take care of my little sisters quite well and sometimes help my mum a bit. When I grow up, I don't know exactly what I want to be yet.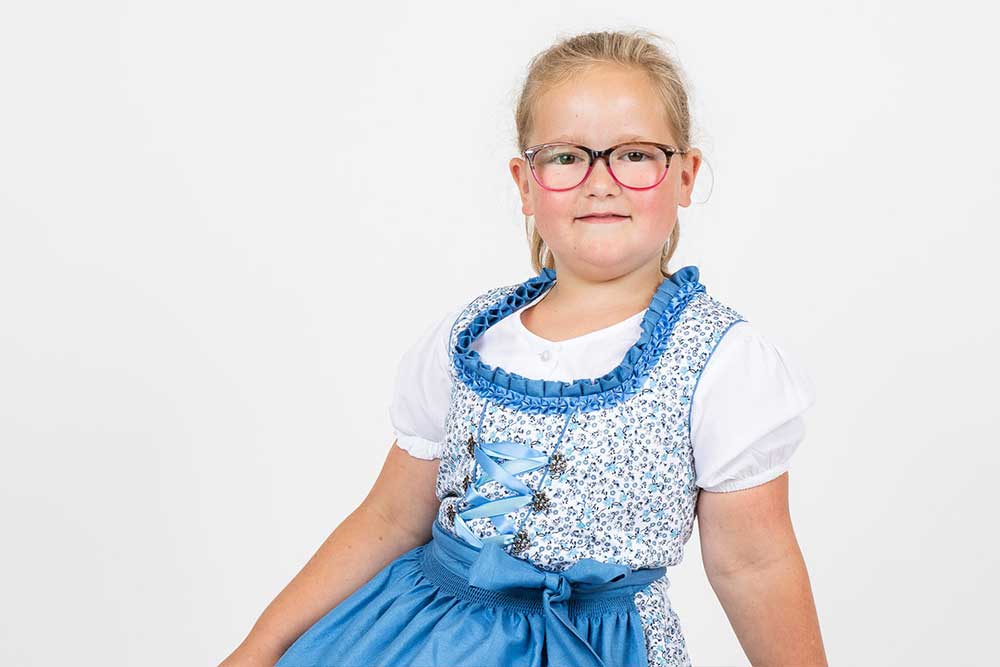 Teresa
Tochter
I'm Teresa, I'm 10 years old now and I'm in fifth grade at primary school in Pfalzen. I don't always like it there. I don't really like school! I'm a rascal, says Mommy, because I often take things out and then just leave them, but that's the way it is. Oh yes, and I'm a great swimmer and I take care of our cat Mimi.
Clara
Tochter
I'm Clara, the smallest. It's my birthday in the summer and I'm already 7. I'm already aware of a lot of what's going on in the house. I don't like it when my sisters argue and are loud. I often tease my sisters, but I also want to be big.